Are you a Bilingual Speaker who's currently looking for a job? After the long Learning stage of acquiring a new language, it's probably about time to put all that knowledge into something you'll enjoy,—- a job perhaps, or something more established,— a career.
Image source: freeqration.com
Here are 5 things you need to know before you get into the interview stage with the hope of nailing a job and putting your language to good use.
5. Make sure that you're truly a Bilingual
First off, you must be certain that you can indeed read, write and speak the language in a level suitable for a business and work setting.
You can check your skills by taking online tests of proficiency which are readily available on the internet. Though results may not be accurate, it can lead you close to the real deal of you being a Bilingual.
Image source: freeqration.com
Meanwhile, if you're up for a more serious approach, you can always take up official Proficiency tests such as JLPT, TOPIK, HSK and IELTS. It might be a bit pricey but you can be assured that you're investing in the right place.
4. Be honest about your Proficiency
While having a higher Language level gives you higher chances of getting hired, over-rating yourself can bring about high expectations to your interviewers, about you. They might assess you at a level you're vaguely aware of, which can lead to a big-time interview or exam failure.
Image source: freeqration.com
Just be confident.
Whatever language level you have, be honest and stick with it until the very end. Having a low language proficiency doesn't mean no job is suitable for you. In this website, (http://jknetwork-jobs.com/) you can find lists of career opportunities which are open for language levels starting from Conversational to Advanced. 
3. Research the company you are applying for.
Preparation can always be the best weapon. Make sure to check the company and the position that you're interested in or which have matched your profile. Prepare a spiel in your language which can answer a probable question: 'What do you know about our company?'
Image source: freeqration.com
Also familiarize yourself to terms and words associated to the position or job that you're applying for and try translating those to your language. This can save you during interviews as these new words can allow you to navigate your thoughts and ideas more confidently.
2. Be Confident.
Most job interviews always take into consideration a percentage of how a candidate handles himself, regardless of language proficiency. Make eye contact all the time. It is important to demonstrate your skills to the interviewer not only as a Bilingual professional but also as a competitive applicant.
Don't forget to smile every time you answer the questions. It will give you an aura of confidence to the interviewer.
Image source: freeqration.com
To be prepared, you can practice at home. In front of the mirror, you can talk to yourself as an interviewer. It may sound funny but it works. It will help you boost your confidence until you got rid of the jitters and the nerves
1. Follow up on your application.
Make a follow with the recruiter 24 hours – 48 hours after the interview. Show the company that you're really interested in the position. If you have been told that you haven't made it, ask them for honest feedback and the areas where you failed. You can have better use of it in the future.

Image source: freeqration.com
May you find these tips helpful in your search for better career opportunities. Just remember that aside from this article you always have the internet, your experiences and yourself to rely on regardless of your endeavour.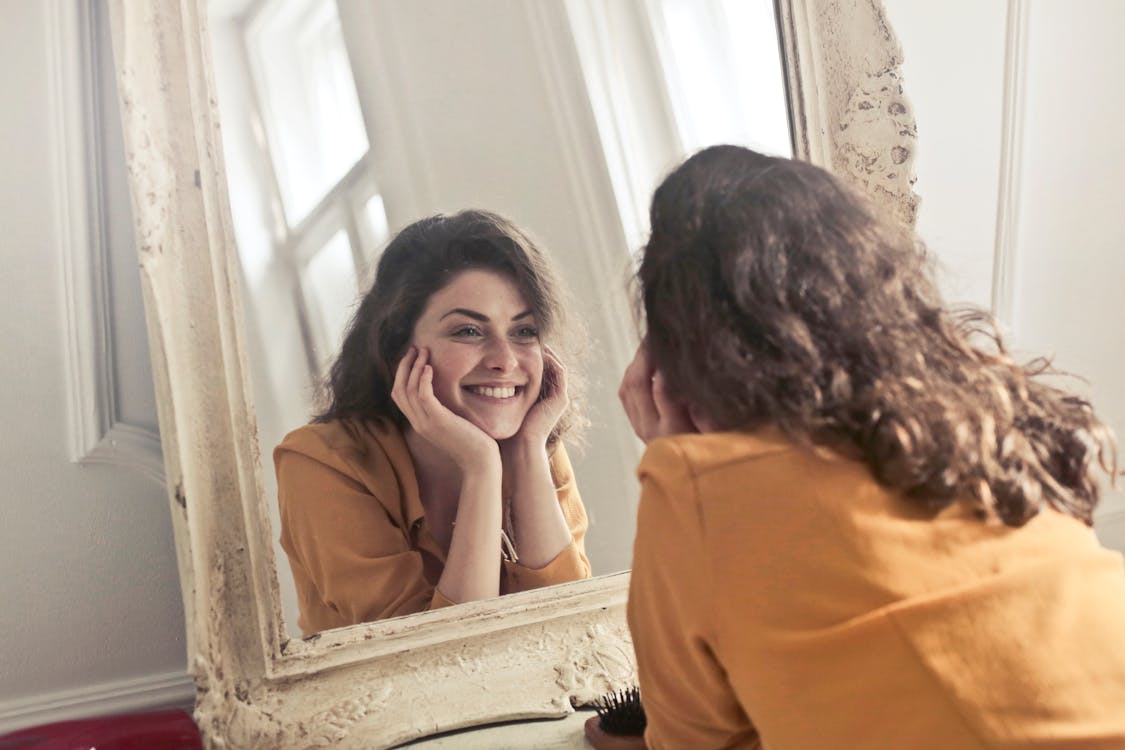 Image source: pexels.com
Just always believe in 'you' and everything will follow!:)
***
フィリピンでの就活についての5つのアドバイス
あなたは就活中のバイリンガルスピーカーではないですか?他言語習得の長い学習を終えて、その学びを何かあなたが楽しめることに生かす時期なのかもしれません。たとえばそれは仕事かもしれないし、もっと確かなもの、、キャリアかもしれません。
職を得たい、自分の言語能力を生かしたいという希望をもってインタビューに臨む、その前に知っておくべき5つのことを紹介します。
5. あなたが本当にバイリンガルかどうかを知る
まずは、自分がビジネスで働くうえで十分な言語レベルで、読み書きができるか、話すことができるかを確かめなければなりません。
インターネットでチェックできる言語の実力テストをオンラインで受けることができ、結果がそこまで正確には出ないにしろ、自分がバイリンガルかどうかを見極める材料になります。
一方で、もしより正確な方法を望むなら、JLPTやTOPIK、HSK 、IELTSなどの言語の公式実力テストも受けることができます。受験料は少し高いけれど、公式のテストを受けることは自分に対する投資だと思えば安いものです。
4. 自分の言語の実力に正直になる
高い言語レベルを持っていれば、就職のチャンスも多くなりますが、自分自身を過大評価しすぎると、面接官のあなたへの期待もますます高まり、面接も長引き、試験にも失敗してしまう可能性があります。
自信を持ちましょう。自分の言語スキルがどのレベルでも、正直に、そして最後の最後まで一生懸命に取り組みましょう。言語レベルが低いということによって、あなたに合う仕事が全くないという事はありません。
このウェブサイトの中には (http://jknetwork-jobs.com/)「会話レベル」から「上級レベル」までの言語レベルを持つ人向けに、お仕事の案件がリスト化されています。
3. 応募する会社について調べる
準備をしておくことは、いつでも大きな武器になります。あなたの興味のある、もしくは自分の履歴書にマッチするような会社や、その職種については調べておくようにしてください。「弊社について知っていることは何ですか?」という質問にあなたの言葉で答えられるように準備しておいてください。
また、あなたが応募する仕事やポジションの専門用語や関連のある言葉を知っておくようにし、自分の言語で翻訳できるように練習しましょう。そうすることで、面接の際に、専門用語や新たに学んだ言葉を使って、自分の意見やアイデアを、自信をもって説明することが可能になります。
 2. 自信を持つ
多くの就職面接では、言語の実力に関わらず、応募者がどのように振舞うかを見ています。どんな時もアイコンタクトをしましょう。そうすることで、面接官に自分は単にバイリンガルというだけではなく、その他の優れたスキルがあるということをアピールできるので重要です。
また、質問に答えるときは常に笑顔でいることを忘れないでください。そうすると面接官には、あなたが自信たっぷりのオーラを醸し出しているように見えます。
準備しておくためには、家で練習をしましょう。鏡の前では、面接官に話しかけることができます。変に聞こえるかもしれないけれど、これが効くんです。震えや緊張を取り除くほどの自信がつくはずです。
 1. 応募案件のフォローアップをする
面接後24~48時間はリクルーターに連絡を取り続けましょう。会社にいかに自分がそのポジションに興味があるかアピールしましょう。もし、面接に落ちても、率直なフィードバックをもらうようにし、どの点で自分が面接に落ちたのかを知りましょう。そして次の面接で役立たせましょう。
これらのアドバイスはあなたの就活にきっと役に立つと思います。この記事のほかにも、あなたにはインターネットがあるし、これまでの経験も、そして努力をしてきたあなた自身がついていることを忘れないでください。
いつでも「自分」を信じましょう。すべてはうまくいきます。